Our most important service is your peace of mind
Schedule your FREE pest inspection today!
Call us at

(914) 417-4511

or complete this simple online form and tell us about your problem!
COMPLETE PEST CONTROL SATISFACTION 
YOU WILL GET THE MOST THOROUGH LAWN & PEST CONTROL YOU HAVE SEEN…
OR ITS FREE! WE GUARANTEE IT!
CALL
(914) 417-4511
TODAY.
---
We provide both residential and commercial services for crawling and nesting infestations and preventative maintenance. You can rest easy knowing you will be well taken care of with my 100% satisfaction guarantee!
In order to provide the best pest control service available to businesses and residences, we keep up to date with modern techniques, new developments, and product effectiveness. The result: we know how to effectively end your pest infestations and maintain your property. 
We will make sure to thoroughly inspect all structures prior to service, address any areas that promote the living and breeding of pests, and maintain your home or business as though it were our own. We take great pride in our work to keep you without worry or unwelcome invaders. If any pests show up between regular service visits, just let us know and we will fix it at no charge!
You need an exterminator you can trust!

Spider Control
Spiders basically spin their webs all over the place to trap insects for food. Apart from the distasteful sight of trapped insects hanging all over the place, the silken threaded structures also lend a shabby look to your home – making it a distinct turn-off for you and guests alike.
Fortunately for us, most of the about 43,000 spider species are harmless. But there are a few species like the black widow, brown widow, and the hobo spider whose bite can be quite unpleasant and in some cases, dangerous.
So before you swat that harmless little spider with a newspaper, it's advisable to consult professional pest control services for a second opinion. At Red Carpet Pest control, we'll help to eliminate the problem in a safe, long-lasting and economical manner

Pest Control
Out of sight doesn't always mean out of mind. From bed bugs and ants, to cockroaches and rats, it can be hard to see where pests are hiding. But pests are a serious problem that can be damaging to your home, or worse, your health.
Red Carpet Pest control technicians can give you peace of mind by expertly helping you remove unwanted pests from your home – and making sure they don't come back.

Termite Control
Our termite control experts will work with you every step of the way when it comes to freeing your home from the destruction wreaked by termites.
Red Carpet Pest control will supply you with a termite control & treatment plan that addresses the size of the infestation, and prevents further damage to your home. We offer termite inspections and termite control in NY and CT to offer the best solution for each individual case. We also offer preventative termite treatments to impede future termite infestations before they occur. Your home or building is a large investment – we'll ensure termite infestations won't get far enough to put it at risk.
With documentation, a termite inspection report, and specified information to spread knowledge and awareness, Red Carpet Pest control provides you the experience and expertise to tackle any termite problem.

Lawn and Outdoor Care
From turf care to pruning and seasonal clean-up, we can take care of it all for you. We understand that keeping your lawn and garden beds beautiful can be challenging, which is why we are here to help with extensive gardening services. Our professionals are highly trained and have an in-depth knowledge of the local climate, soil, and other factors that can impact your home property.

Mosquito Control
At Red Carpet Pest control we combine our excellent treatments with unparalleled customer service to create an experience that's easy, convenient, and most importantly effective.
Mosquitoes suck for everyone, but believe it or not, some people have it worse than the rest. Along with the mosquito-borne illnesses that these pests can carry, simple mosquito bites can cause extreme allergic reactions and complications for some. Red Carpet Pest control prides itself on making outdoor spaces pleasant even for those most sensitive to mosquito bites.
Enjoying outdoors is a major priority for all of our customers. Whether you like to spend quality time with grandkids, play with pets, or tend to a garden, our technicians make sure to thoroughly treat your outdoor spaces so that you can do what you love without swatting.

Bed Bug Treatment
To the untrained eye, rooting out a bed bug infestation can prove difficult, and even if discovered, home remedies and over-the-counter deterrents are often ineffective. A highly-trained Red Carpet Pest control specialist will assess your home, implement a solution, and monitor activity to ensure the effectiveness of our efforts and offer added peace of mind.
Bed bugs are troublesome household pests. They're sneaky, hard to find, and can pose potential health risks for you and your family. Armed with pest control capabilities backed by science, and state-of-the-art tools and products, Red Carpet Pest control is well-equipped to assess your bed bug problem and mount a strategic response to rid your home of the pest and provide maximum protection.
Bed bugs multiply quickly, and in just six months, a few can turn into a full-on infestation of 13,000 or more. Detection is critical to break the bed bug life cycle before they become a bigger problem. Red Carpet Bed Bug Detection Service gets to the root of the problem with targeted inspections of common bed bug hiding places in your home and on-going monitoring to ensure the pests never return.

Rodent Control
Red Carpet Pest control is here to help you with your rodent problem. Whether you have mice, rats, gophers or squirrels, we are here to help you identify and eradicate your problem! We focus on being proactive and look for the issues that support pest survival and will address these with you. After thoroughly inspecting your home, we will show you how to get the pests out, and make sure they stay out! A suitable rodent control program can be customized to suit your specific pest control needs.
Remember, the key to success in eliminating any pest problem is correct identification. If you are unsure of any pest in your home or workplace, please contact Red Carpet Pest control to speak with a trained pest control professional.

Wildlife Control
Human Wildlife Relocation, as well as clean up.
Red Carpet Pest control specializes in providing humane and natural, environmentally friendly services, solutions, products and systems for pest animals, birds and wildlife which are in conflict with humans or property. We are specialists with removal and control as well as repellents, barriers and providing human protection from damage, disease & health hazards. We will not needlessly or carelessly kill an animal.
Mole & Vole Control
Say goodbye to tunnels & holes in your lawn!
Moles and voles can both undermine the structural integrity of your yard, as well as ruin its beauty and health. Beyond creating unsightly tunnels and holes, these pests can severely damage your grass, trees, and shrubs. At Red Carpet Pest control, we provide the most advanced and effective methods in NY and CT for your mole and vole control.
Stinging Insects
Stinging insects are a serious problem for NY and CT homeowners. In a second, angry wasps or bees can unleash their fury while flying at 15 miles per hour. It's easy to disturb a nest of hornets or yellow jackets that's hidden by vegetation or located under the ground. A single sting can cause pain, swelling and numbness. For someone who is allergic to insect venom, the reaction can be life threatening. Even if you've been stung by several wasps or bees, it can be difficult to locate the nest.
Attic Insulation & Restoration
Attic restoration is usually needed following the removal of a wild animal from your home. Generally speaking an animal will cause attic insulation damage by moving about in the attic while also leaving urine and faecal deposits in various places. Red Carpet Pest control humanely removes wildlife and pests from homes and attics, and we also provide expert attic restoration services that help get your attic back to its original state or better – fully restored and contamination free.
Fruit flies and others
It's one thing to know how to kill fruit flies quickly, but what's even more important is knowing how to prevent fruit flies from infesting your house in the first place. At Red Carpet Pest control we'll tell you how to do both — naturally.
Serving Westchester County and Fairfield County Areas.
We service the following towns in NY
Amawalk, Ardsley, Ardsley On Hudson, Armonk, Baldwin Place, Bedford, Bedford Hills, Briarcliff Manor, Bronxville, Buchanan, Chappaqua, Cortlandt Manor, Crompond, Cross River, Croton Falls, Croton On Hudson, Dobbs Ferry, Eastchester, Elmsford, Goldens Bridge, Granite Springs, Harrison, Hartsdale, Hastings On Hudson, Hawthorne, Irvington, Jefferson Valley, Katonah, Larchmont, Lincolndale, Mamaroneck, Maryknoll, Millwood, Mohegan Lake, Montrose, Mount Kisco, Mount Vernon, New Rochelle, North Salem, Ossining, Peekskill, Pelham, Pleasantville, Port Chester, Pound Ridge, Purchase, Purdys, Rye, Scarsdale, Shenorock, Shrub Oak, Somers, South Salem, Tarrytown, Thornwood, Tuckahoe, Valhalla, Verplanck, Waccabuc, West Harrison, White Plains, Yonkers, Yorktown Heights.
We service the following towns in CT
Bethel, Bridgeport, Brookfield, Cos Cob, Danbury, Darien, Easton, Fairfield, Georgetown, Greenwich, Hawleyville, Monroe, New Canaan, New Fairfield, Newtown, Norwalk, Old Greenwich, Redding, Redding Center, Redding Ridge, Ridgefield, Riverside, Sandy Hook, Shelton, Sherman, Southport, Stamford, Stratford, Trumbull, Weston, Westport, Wilton,
ECO Friendly, Natural and Organic Pest Control
We are NY and CT leader in implementing Integrated Pest Management (IPM) and Green Programs for residential, educational and commercial customers. IPM is an effective and environmentally sensitive approach to pest management that considers the life cycle of the pest, pest source and prevention in determining an effective, low risk solution.
Using our eco pest control treatments, we can stop infestations of unwanted pests such as termites, cockroaches, ants, spiders, rats, bed bugs and more. We guarantee child and pet-friendly pest control treatments. For commercial or residential pest control, Call the Red Carpet Pest control and stop pests the safe way!
Natural Mosquito Control with up to 30 days of control.
The only residential Organic fruit tree pest control service in New York
The only Natural Rodent Control & Repellent Program in New York.
Natural Flea & Tick Control.
The only Natural Roach Control service that is organic compliant in New York.
Residential Pest Control
Red Carpet's pest control service is anything but "ordinary." Our concierge style approach to residential service means we go above and beyond what our competition provides. Our standard of quality requires that during each visit we inspect and treat plants, trees, shrubs and areas as high as 10 feet above.
Our treatment methods are:
Highest Quality Available
Pet & Family Friendly
Biodegradable
Green Options Available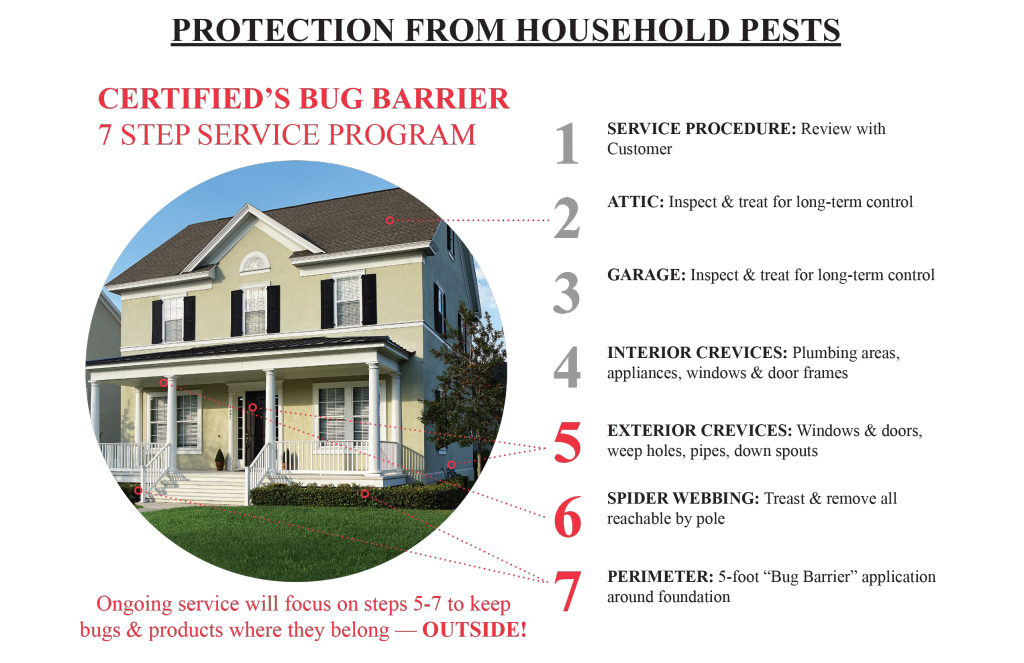 Commercial Pest Control
We understand that keeping pests under control is essential to providing the best experience to your customers. We treat your place of business with the same respect you do. We show up on time, in proper attire and conduct ourselves in a professional manner.
Our treatment methods are:
Highest Quality Available
Safe For People And Animals
Biodegradable
Green Options Available
We provide the highest level of detail to each customer and the same technician will visit yourplace of business each time.
Farming and agriculture pest control
We understand that pests can have devastating consequences for your business.
At Red Carpet Pest Control, we have many years of experience and expertise in supporting the farming community with all their pest control needs. We can advise on housekeeping, proofing and stacking, to minimize the risk of infestation.
By providing effective agricultural pest control solutions we can protect your business from multiple pest threats:
Rats and mice are known to cause great damage to farm buildings and equipment. On top of the danger of disease, rodents also pose a fire hazard due to their ability to chew through electrical wiring and cables.
Flying insects, like flies, can contaminate your stocks and pose a health threat to your livestock.
Pests in food, such as beetles and weevils, can infest grain and commodities, resulting in loss of revenue and reputation with your customers.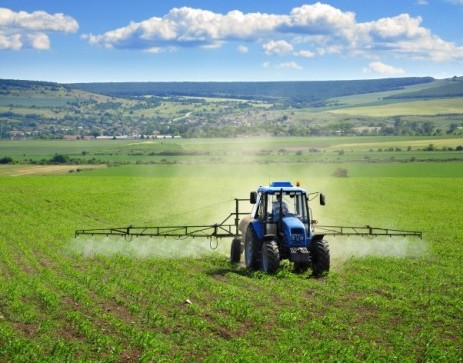 COMMERCIAL POULTRY FACILITIES
Rodents, such as rats and mice, are a major concern on poultry farms due to building damage and feed loss.Estimated damaged from a single rat can be more then $75 for eachrat in food spoilage, structure damage and effects on livestock. in addition Flies, beetles, and mites are often a major concern for commercial poultry operations in the northeastern United States. The high-density, confined housing systems used in poultry production create conditions that favor the development of manure-breeding flies, beetles associated with poultry litter accumulations, and northern fowl mites. Fly populations may create a public health nuisance around the farm and nearby communities, resulting in poor community relations and threats of litigation.